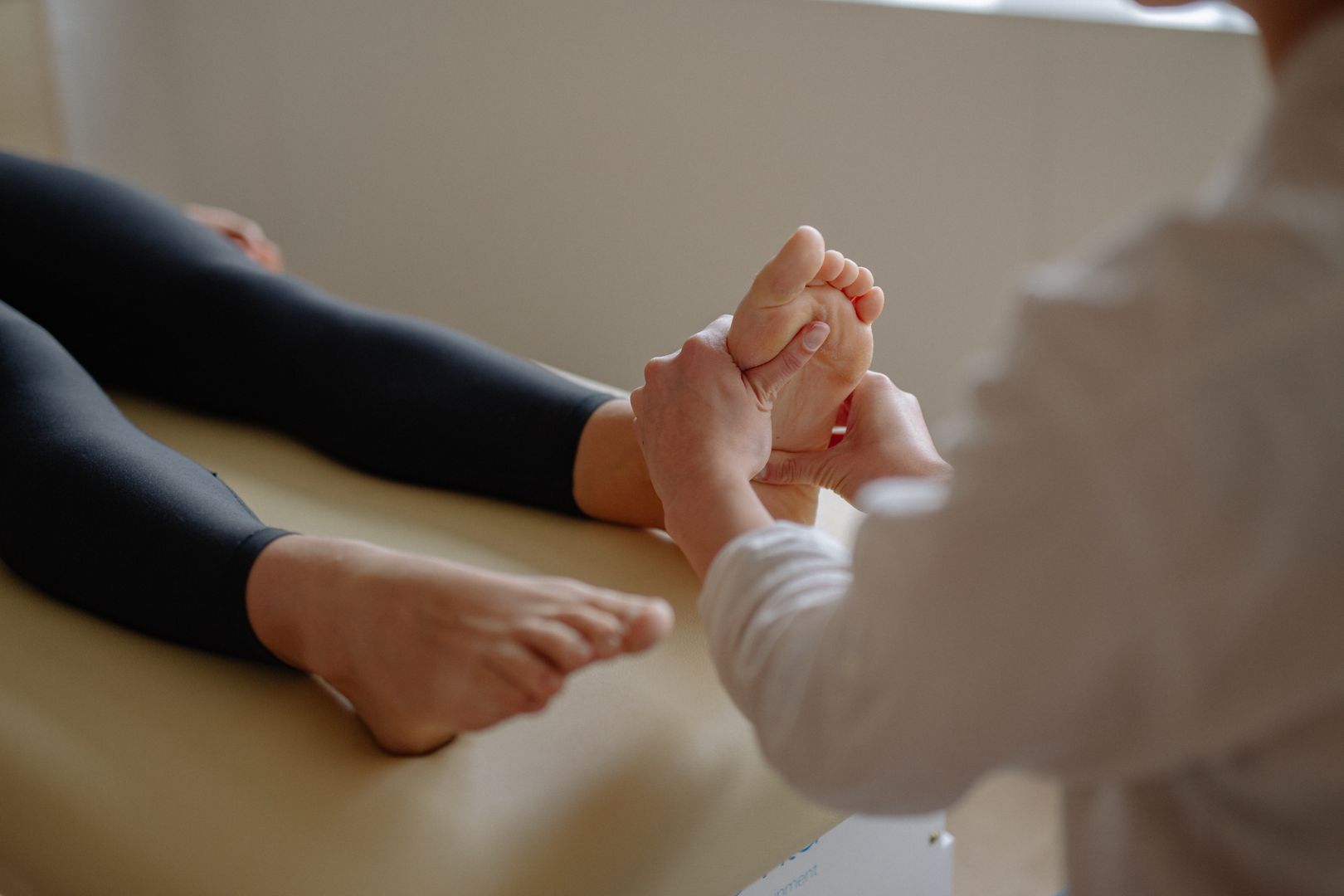 What is reflexology?
Reflexology is a type of complementary therapy where pressure is applied to different areas of the body.
It differs from other therapies like acupressure and acupuncture as it only targets the feet, hands, and ears, rather than the entire body.
Who can benefit from reflexology?
Most people can benefit from reflexology. It can have particular benefits for people who suffer from muscular aches and pains, headaches and migraines, back ache, stress, anxiety, or depression.
It can also be useful in providing pain relief for certain medical conditions. These include arthritis, multiple sclerosis, cancer, and other digestive, respiratory, and women's health issues.
Reflexology may not be recommended for certain individuals, including those with osteoporosis, cardiovascular disease, nervous system dysfunctions, blood clotting disorders, open wounds, bruising, and certain skin conditions.
If you suffer from any of these conditions, you should check with a doctor before undergoing reflexology treatment.
What does reflexology involve?
During reflexology treatments, your reflexology practitioner will gently apply pressure to different parts of your body. They may use their thumbs, fingers, or hands.
What are the benefits of reflexology?
When used in conjunction with conventional medical treatment, reflexology has a number of benefits. These benefits span many of the human body's systems, including the nervous system, respiratory system, endocrine system, digestive system, circulatory system, and cardiovascular system. 
These include that it:
Helps to treat muscular aches and pains, headaches and migraines, and back ache 

Increases feelings of wellbeing 

Contributes to improved mood 

Increases circulation and blood flow 

Provides pain relief from certain medical conditions, including arthritis, cancer, multiple sclerosis, and other digestive, respiratory, and women's health issues 

Alleviates psychological symptoms, such as anxiety, depression, and stress 

Promotes relaxation and a better quality of sleep 

Helps with nerve problems 

Corrects hormonal issues and increases fertility 

Lowers blood pressure 

Aids in detoxification by releasing toxins from the body 
How can I get started with reflexology?
Reflexology is just one of the alternative therapies that we use at Chiro & Integrative Therapies to help our clients live a happier, healthier life. We are based in Mudgeeraba on the Gold Coast in Queensland, Australia.
To find out more about how you can benefit from yoni steaming, give us a call today on (07) 5607 0161.
How does reflexology work?
There are two main theories as to why reflexology works.
One is based on traditional Chinese medicine, and suggests that illness is caused by energy imbalances and blockages within the body. In reflexology, different pressure points are stimulated, each of which correspond with different body systems and internal organs. This is believed to remedy these imbalances and blockages by sending energy to the body part that requires healing.
The other is that the gentle nature of reflexology can have a calming effect on the entire body, including the central nervous system. This may explain this therapy's ability to promote relaxation and reduce pain
Can I have reflexology treatment if I am pregnant?
Yes, reflexology is a safe complementary treatment for use during pregnancy.
However, you should always let your reflexology practitioner know if you are pregnant. This is because certain pressure points may be avoided or approached in a different way in pregnant women.
Does reflexology hurt?
No. During reflexology work, your reflexology practitioner will use their thumbs, fingers, and hands to apply pressure to different parts of your body. However, only gentle pressure will be applied, meaning there should be no pain.