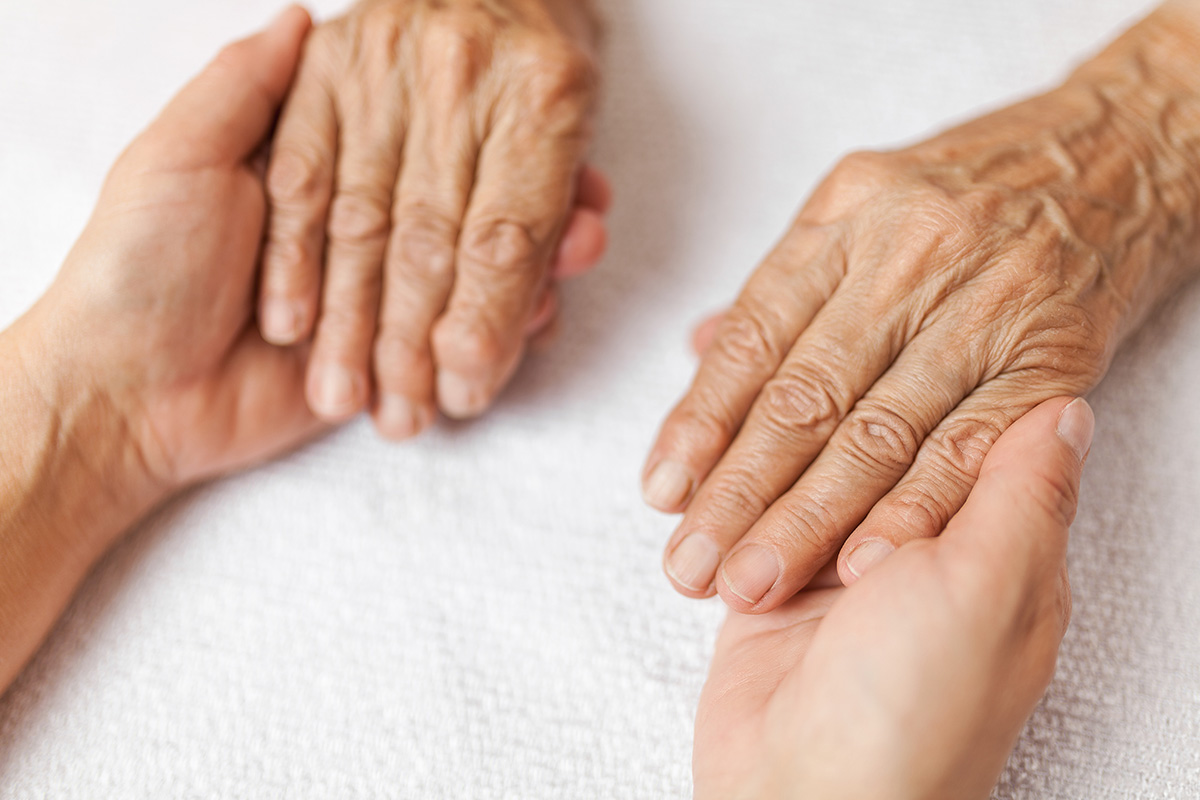 What is chiropractic treatment?
Chiropractic treatment is an allied health service and type of physical therapy that helps to prevent, diagnose, manage, and treat musculoskeletal disorders. 
Using their hands and other mechanical instruments, chiropractors manually manipulate and adjust the spine, as well as the body's other joints. This helps to achieve optimal alignment and function.
More detailed information about chiropractic treatment can be found at here.
Who can benefit from chiropractic treatment?
Chiropractic treatment is often performed in a preventative capacity. This means that even people who do not have a current back, neck, or other musculoskeletal issues can benefit from it.
However, chiropractic treatment is also a great complementary therapy option for people who are actively experiencing musculoskeletal pain or other issues. This includes older people aged in their sixties, seventies, and beyond.
Chiropractic services are recognised as a safe and effective complementary treatment option for older people. In fact, chiropractic treatment is believed to be one of the most commonly accessed allied health services by people aged sixty years of age or older.
What does chiropractic treatment for older people involve?
Chiropractic treatment consists of a series of adjustments. These are quick, highly specific, small movements that are applied to joints with the intention of restoring proper movement and function. 
In older patients, a range of techniques may be used, including traditional adjustments, soft tissue manipulation, and table or instrument-assisted manipulation.
During your chiropractic treatment, you may hear a cracking, clicking, or popping noise as your spine and joints are adjusted. This is very normal and pain-free.
What are the benefits of chiropractic treatment for older patients?
The benefits of chiropractic treatment in older persons have been illustrated by many research studies and randomised controlled trials. Some of the main ones include that chiropractic treatment can help to:
Ensure the spine and joints are correctly aligned

Preserve or restore the musculoskeletal system's normal functioning 

Increase range of movement and mobility 

Significantly reduce or alleviate chronic and disabling pain 

Remove risk factors and reduce the risk of falls by improving balance and coordination, and addressing musculoskeletal weaknesses

Treat other medical conditions, like headaches, dizziness, vertigo, sciatica, lower back pain, pain in other joints, osteoporosis, osteoarthritis, and inflammatory arthritis

Slow degeneration of the musculoskeletal system 

Provide a less invasive treatment option for musculoskeletal pain 

Offer an alternative to drug-based therapies 

Increase overall quality of life 
How can I get started with chiropractic treatment?
Chiro & Integrative Therapies is experienced in delivering gentle and safe aged care chiropractic treatment that empowers older people to achieve more positive health outcomes. We are based in Mudgeeraba on the Gold Coast in Queensland, Australia.
To find out more about how our aged care chiropractic services can help you, give us a call today on (07) 5607 0161.
Am I too old for chiropractic care?
There is no age limit when it comes to chiropractic care! In fact, chiropractic treatment is one of the most commonly accessed allied health services by people aged sixty years and up.
Chiropractic treatment is recognised as being a safe complementary therapy for older people. This includes those who are in their sixties, seventies, and older, meaning that there's no reason that you shouldn't be benefiting from it – regardless of your age!
What should I be looking for when choosing an aged care chiropractor?
In Australia, all chiropractors are required to complete five years of training at university (either a five-year Bachelor of Chiropractic degree, or a three-year Bachelor of Science degree plus a two year Masters of Chiropractic), so be sure to look for these qualifications.
All chiropractors in Australia must also be registered with the Chiropractic Board of Australia to be able to practice.
In addition to these two things, you should find out what your chiropractor's experience is with aged care chiropractic treatment. By choosing a health professional that is experienced in aged care chiropractic, you can be sure the techniques used will be gentle, safe, and appropriate for your age and health condition.
Is chiropractic care safe?
When performed by a qualified and registered chiropractor, chiropractic treatment is very safe. Statistically speaking, it is also regarded to be much safer than other treatment options, such as drugs or surgery.
Will I experience any side effects?
The most common side effects that you may experience after chiropractic treatment include some mild soft-tissue soreness or discomfort in the area that was treated. Some people also experience headaches, light-headedness, dizziness, or fatigue, all of which are also normal.
Do chiropractic adjustments hurt?
No.
Often, people are nervous about receiving chiropractic treatment after seeing movies or social media videos where dangerous pulling or twisting movements are performed on people.
At Chiro & Integrative Therapies, this is not how we treat our patients. Instead, we focus on gentle, comfortable, and pain-free chiropractic treatment. At all times, we tailor chiropractic adjustments to your age, preferences, and the part of the body being treated.
During your chiropractic treatment, you may hear a cracking, clicking, or popping noise as your spine and joints are adjusted. This is produced when a joint is adjusted, and gas bubbles are released within the joint fluid. This is very normal, and happens naturally during many everyday activities, as well as during chiropractic treatment.
What can I expect during my first visit?
For your first visit with us, it is best to wear clothing that allows the chiropractor to see your spine and pelvis. Clothing that you would normally wear during exercise or physical activity is best. Bulky clothing (like jackets or sweaters) is not ideal, though can be removed during the consultation with your consent.
You should bring your Private Health Card, Medicare Card, and DVA Card (if you have one) to your first visit. If you have them, please also bring any relevant scans, x-rays, and referral letters. Please do not worry if you don't have these though – they are not essential. If our chiropractor believes that certain x-rays or scans would be beneficial, they can provide you with the necessary referrals (usually bulk billed).
Your initial consultation will take approximately 40 minutes. As with all of our chiropractic consultations, this will take place in a private treatment room. You will firstly be asked to complete a medical history questionnaire, which our chiropractor will then go through with you in more detail. This gives our chiropractor an opportunity to better understand your concerns or problems.
Our chiropractor will then perform the necessary orthopaedic and neurological examinations. This will help them to determine a diagnosis, which will be explained to you in clear and simple language, so that you understand what is happening and what needs to be done to get you feeling better.
Based on this diagnosis, our chiropractor will formulate a treatment plan for you. If our chiropractor decides that you will benefit from chiropractic care, you will be treated during this first visit.
At all times, our chiropractor will strive to listen and provide you with safe, ethical, and high-quality chiropractic that will support you in accomplishing your health goals.
Future visits will take roughly 20 minutes, depending on your needs and the treatment required.
How many treatment sessions will I need?
This is determined on a case by case basis. Some clients may find that they need several treatments while others may find that they need very few treatments. Our chiropractor will sit down with you and discuss what your goals are and how he can help you achieve them.
If you like to be proactive about your health, routine treatments are always welcome. Be it monthly, bi-monthly or every few months, our chiropractor is here to help you.