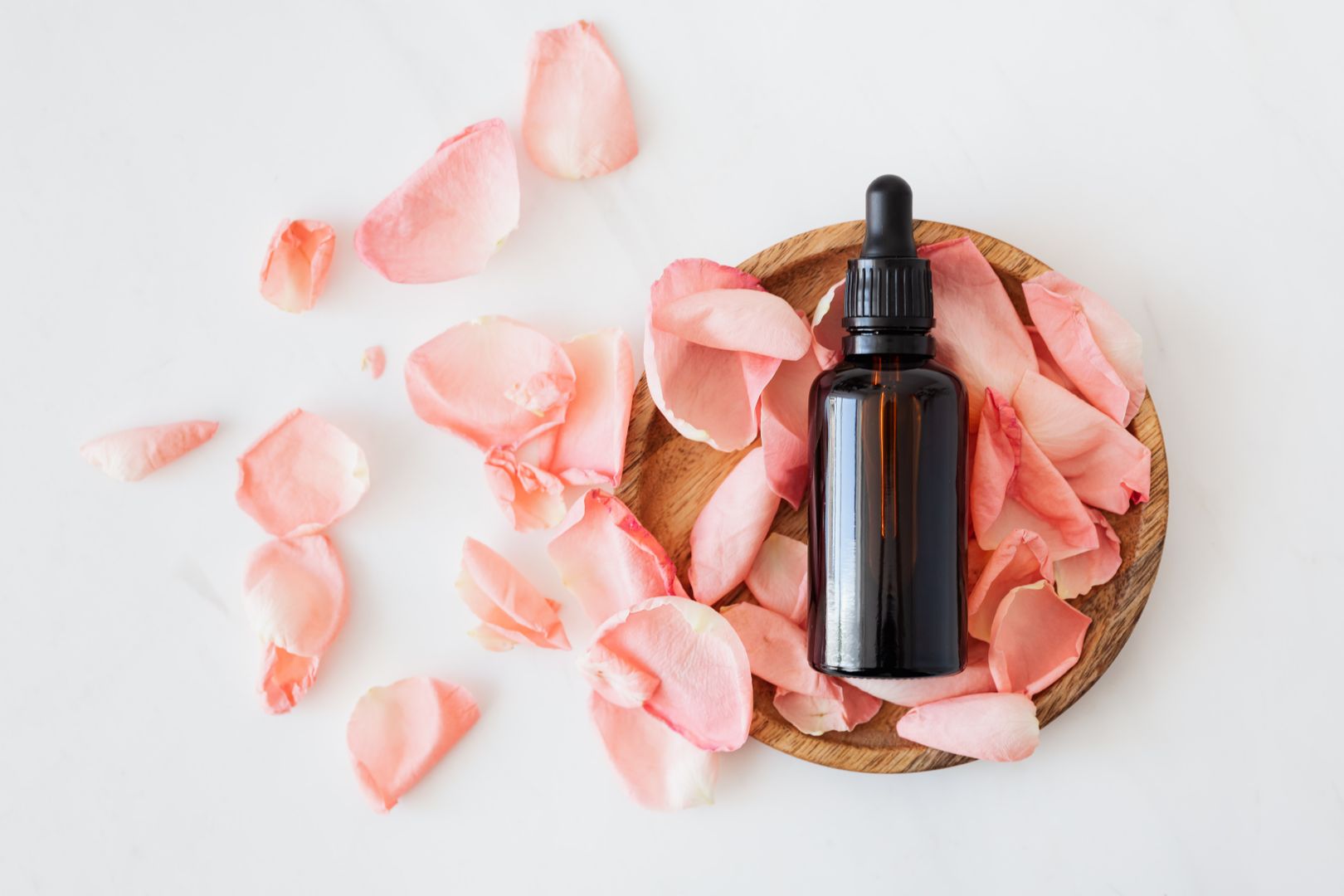 What is aromatherapy massage?
Aromatherapy massage is a type of massage therapy that includes the use of scented essential oils.
Essential oils contain plant extracts that have cleansing and healing properties. These essential oils are diluted and combined with regular massage oil for application during your massage.
With aromatherapy massage, you will benefit from the healing and cleansing properties of the essential oils in two ways: through your skin, and by inhaling their scent.
Who can benefit from aromatherapy massage?
Aromatherapy massage is a suitable complementary treatment for many. Often, it is used to reduce stress, and promote calmness and relaxation. It has also been shown to have a positive effect on alleviating depression, anxiety, and insomnia.
It may also be used as pain relief for a range of health conditions, including muscular strains and tension, chronic back pain, arthritis, fibromyalgia, myofascial pain syndrome, joint dysfunction, premenstrual syndrome, and more.  
Although a lot of people can benefit from this type of therapy, it may be not be recommended for some. This includes people with cancer, hypertension, kidney disease, liver disease, blood clots, or varicose veins. If you fall into any of these categories, please check with your doctor before having any kind of massage therapy. This type of therapy is also not suitable for those with open cuts, bruises, burns, or broken bones.
Certain essential oils are also not suitable for use in pregnant women. If you are pregnant, you should check with a doctor first before having an aromatherapy massage.
What does aromatherapy massage involve?
Aromatherapy massage is most commonly performed as a full body massage. However, it may also be performed on only certain parts of the body.
During your aromatherapy massage, your massage therapist will use a carefully selected blend of essential oils as they use their hands to manipulate your muscles and soft tissues. Typically, a combination of gentle and firm movements will be used. However, your massage therapist can tailor this to your needs and preferences.
What are the benefits of aromatherapy massage?
There are many benefits of aromatherapy massage. Depending on the essential oils used during your massage, it may:
Reduce stress and anxiety 

Promote feelings of calmness and relaxation 

Increase the person's energy or help them to "recharge" 

Increase focus and concentration 

Boost the immune system 

Improve mood 

Alleviate headaches, digestive issues, depression, anxiety, insomnia, and other health issues 

Provide pain relief from muscle, soft tissue, and joint-related conditions 

Help to create positive alignment between the body and mind 
How can I get started with aromatherapy massage?
Chiro & Integrative Therapies is experienced in delivering aromatherapy massage and other holistic health care treatments. We are based in Mudgeeraba on the Gold Coast in Queensland, Australia.
To find out more about how aromatherapy massage can help you, give us a call today on (07) 5607 0161.
What type of massage therapies can aromatherapy be used with?
Aromatherapy can be used to complement any type of massage therapy. Some of the most popular massage therapies may be added to include deep tissue massage, Swedish massage, and hot stone massage.
Which essential oils will be used?
During an aromatherapy massage, a carefully selected blend of essential oils will be used. The specific blend chosen may be influenced by the issues you are hoping to alleviate through the massage.
For example, frankincense and lavender are both commonly used to reduce stress, promote relaxation, and create a calming effect. For muscular tension or soreness, geranium, basil, chamomile, peppermint, or rosemary oils may be used. Tea tree oil and ylang ylang oil are also popular essential oils that may be used for their health and wellbeing benefits.
If you have any known allergies, you should let your massage therapist know before commencing an aromatherapy massage.
Does aromatherapy massage work?
Numerous research studies have investigated the effectiveness of aromatherapy massage as a complementary treatment for pain relief, and other health conditions.
Many have evidenced the positive effects of aromatherapy massage in reducing the intensity and frequency of pain, improving normal functioning, and maintaining better health outcomes in the long-term.